Controversial Evangelist Todd Bentley Claims 3 Raised From Dead in Pakistan Crusade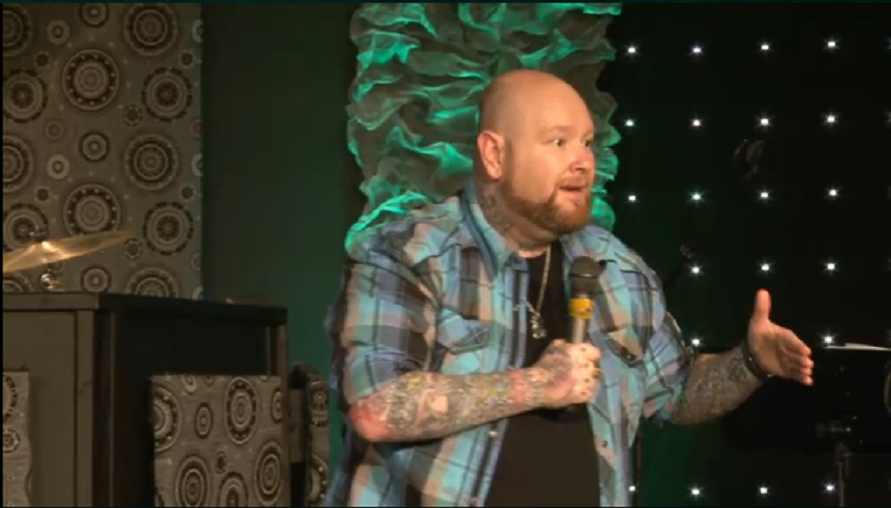 Controversial evangelist Todd Bentley claims nearly 500,000 Muslims attended a Christian crusade in Karachi, Pakistan, where 290,000 people turned to Christ, three people – including a young boy – got raised from the dead, and he has the video to prove it.
"We do have, pray for us, because we do have about 50 hours of full HD television footage of everything coming and we will be releasing the TV footage of all the resurrections and all the preaching. There is actually gonna be some amazing footage coming for the glory of God," said Bentley of his claim in a video posted to
YouTube on Monday
.
"When you look into the face of a little boy that was carried unto the platform, totally lifeless, dead, breathless, no heart, no pulse, had been that way for 20 minutes, parents tried to resuscitate him. And there is no more dead than dead," he said in the video.
"You would go, how do you know he was dead? Did the doctors come? Did you call 911? I said 'we're in Pakistan. It doesn't work like America.' When they said to me, 'Todd, we have a dead boy that we need to pray for we were in the midst of, 250,000 people came into the field that night. They might have had another 50,000 in the streets on top of buses with no room to fit them in the field," he added.
Bentley is the Canadian-born founder and "healing evangelist" of Fresh Fire USA, who in 2012 was denied a visa to enter the United Kingdom for scheduled revival meetings due to reports of violent acts during healing activities.
At the time, British Home Secretary Theresa May decided after hearing complaints from local religious leaders and politicians to deny Bentley a visa.
"We can confirm that Mr. Bentley has been excluded from the UK," a spokesperson from the Home Secretary's office said, as was reported by BBC News. "The government makes no apologies for refusing people access to the UK if we believe they are not conducive to the public good. Coming here is a privilege that we refuse to extend to those who might seek to undermine our society."
A 2008 YouTube video shows the evangelist claiming that the Holy Spirit told him to kick a cancer-afflicted woman in the face for her to be healed.
Bentley claims in a recent report that 290,000 people "accepted Christ as their Savior" and three people were raised from the dead over the course of the crusade's four days.
He said the resurrections took place at the YMCA grounds in Karachi in the presence of a number of high profile local church leaders and foreign dignitaries such as a former U.S. ambassador to Pakistan.
"The night the boy was raised from the dead, the Archbishop over the Anglican, Presbyterian and Methodist churches of Pakistan was (sic) on the platform. And he came like the Pope himself to Pakistan, to welcome us into the country," he explained.
Bentley said many people have been casting doubt on his resurrection claims but God has instructed him to "be quiet" in handling his critics.
Pakistan, which has a population of more than 178 million, is the second most populous Muslim majority country in the world.