JKREA Mission – Pastor Stella Mall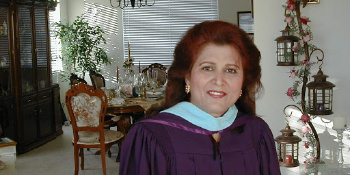 Jeevan Ki Roti Evangelistic Association (JKREA), our mission is every Christian's mission: "go and make disciples" (Matthew 28:19, NIV). The stakes couldn't be higher, because lives—and eternity—hang in the balance. Only Jesus Christ gives abundant, peace-filled life now and forever, and the alternative is despair, hopelessness, and eternal separation from God.
Before someone else passes into eternity unprepared, will you commit to share the love of Christ with one person in 2015, to touch one life forever? It could be your neighbor, a friend, or a family member. If you commit to reach out, the JKREA Evangelistic Association is committed to supporting you every step of the way. When you fill out this form, you'll get online resources, including videos, articles, and downloadable tools, to help you share your faith, plus regular e-mail updates from JKREA.
Let's join together and see more lives changed forever by Jesus Christ.