Rah-e-Saleeb 7 Words on Cross plus Music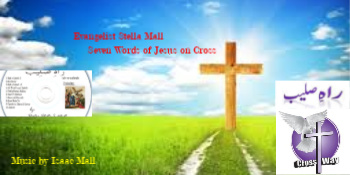 Rah-e-Saleeb was released several years ago. This CD is now available for you to download. 7 Words on Cross plus Nice Songs for Good Friday. God Bless You All.
Stella and Isaac Mall Evangelists, Music and Family Channel
Please subscribe and Like our Videos. Nothing Professional. Thanks.
California Indo-Pakistan Christian Community. Masihi Geet, Geet aur Zabur. Mehfil-e-Mosique.