US Marines "Days of Elijah"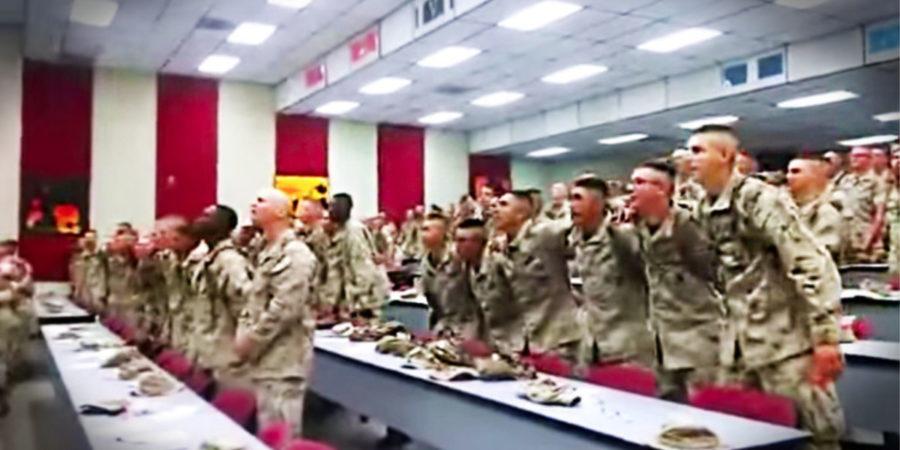 America's wonderful men and women in uniform (Marines) participating in worship, lifting their voices to Almighty God as they sing "Days of Elijah." Love the energy and camaraderie as they praise the God of Psalm 91.
Lord we pray that You continue to protect each and every one of our men and women on the front lines, and You bring comfort and peace to their families.
Many thanks to Merrie Pardee Baldwin for first submitting this to Facebook.
We hope you take the time to watch all the moving, inspirational, and encouraging videos that we include on TheChurchGuide YouTube Channel.
The Church Guide is a media ministry of The River Room Church and like Lia Mills, we are also trying to make this world a better place … world changers for the Kingdom of God. Please visit our website, www.TheChurchGuide.com for the latest in Christian news, inspiring and encouraging stories, features, and testimonies, and a whole lot more to lift your spirit.
Like The Church Guide on Facebook at www.facebook.com/TheChurchGuide